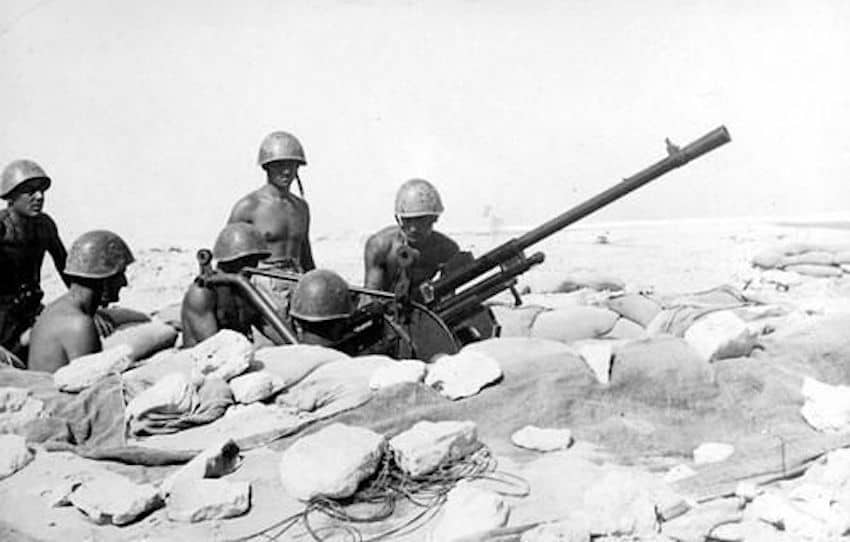 The Breda Model 35 was an anti-aircraft gun used by Italy during World War II. It was an effective weapon developed in 1932 and used extensively in the war.
The Cannone da 75/46 C.A. modello 34 was an anti-aircraft gun produced by Italy. It was introduced in 1934 and was a reliable, and efficient weapon.
Developed by the Italians in 1934, the Obice da 75/18 modello 34 was a sound and thoroughly useful little howitzer intended for the mountain role.