Is
Italian Civil and Military Aircraft 1930-1945
by Jonathan Thompson still the most comprehensive in English on Italian aircraft in the Fascist era and WWII?
It is noticeable that the otherwise pretty comprehensive Putnam series on the aircraft of WWII never published one on the Italians. This title seems to be equivalent to a Putnam volume in comprehensiveness and quality.
Is there a better Italian-language book that we should be aware of and perhaps deserves translation and publication in English?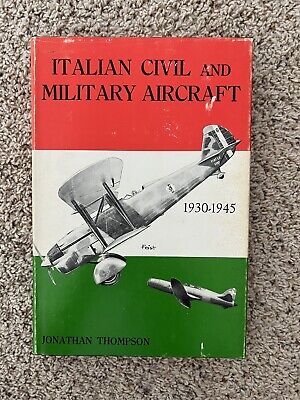 <p>This hardcover book titled "Italian Civil and Military Aircraft, 1930-1945" by Jonathan W. Thompson is a fascinating read for aviation enthusiasts and history buffs alike. The book provides an in-depth account of the Italian aircraft industry during the 1940s, showcasing both civil and...
Cheers,
Sid
Last edited: