Hello,
I had an interesting discussion with a member of another forum regarding Italian aircraft with continental camouflage and their use in North Africa. Specifically the conversation was regarding the MC.202 and 96°/97° Squadriglie which were sent to Libya in November 1941. I was hoping to confirm that the "poached eggs"
mimetico C8
was used in Africa, but what we can at least agree on was that the unit transferred to Africa in this livery, however there is conflicting evidence whether it ever saw combat in the continental camouflage.
4° Stormo, 9 Gruppo, 96/97 Squadriglia
"On 25th November 1941, 96 and 97 Squadriglia transferred to Libya to check out their non-tropical fighters in desert conditions."
- Dunning,
Courage Alone: The Italian Airforce 1940-1943
. Hikoki Productions (2009), pg. 47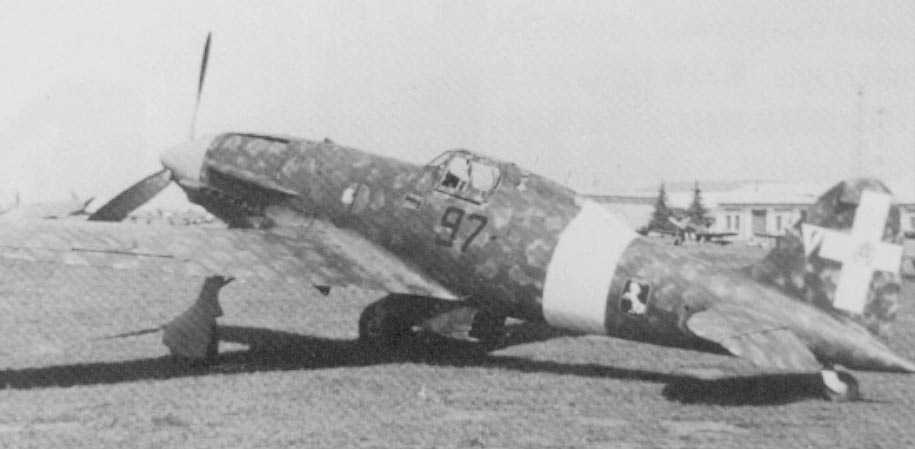 And some other examples of continental mimetico in A.S.
However, the conflicting evidence suggests that these aircraft never made combat sorties in these liveries. The individual argued that aircraft (cooperating with 1 Stormo 17 gruppo) repainted to a tropical camo a few days after deployment in Martuba on 25th November 1941, and their first combat action was 27th of the same month. This makes logical sense, because naturally the aircraft also needed to have sand filters installed - and the argument is that this was exclusively done by the S.R.A.M. (Squadra Riparazioni Aeromobili e Motori) in Bengasi/Berka AF
It is apparent that the re-painting did occurr at some point as several pictures exist of the aircraft in tropical mimetico, such as below:
but if anyone has additional information on whether the continental poached eggs (Mimetico C8) saw combat before the repaint, and specifically with 96° or 97° Squadriglia, I would appreciate your input.
Regards,
Chris
Last edited: