The latest aircraft of the first generation Italian monoplane fighters, the Reggiane Re.2000 was never fully embraced by the Regia Aeronautica, with only a few planes entering service. It was, however, an export success, being purchased abroad in consistent numbers.
Origin and development
The origin of the Re.2000 and its successors is strictly linked to the United States, where Roberto Longhi, father of the Falco, lived and worked for ten years.
Longhi had moved to the United States in 1926 and worked in the aviation industry, at first for the Bellanca Aircraft Corporation and later for the Curtiss-Wright Corporation and the Uppercu-Burnelli Airplane Co.
In 1935 he took leave and traveled back to Italy where he started a professional collaboration with the Caproni industry, led by the legendary Giovanni Battista Caproni, Count of Taliedo.
After some less than satisfactory work on two racing aircraft, Longhi traveled back to the US in 1937. he resumed his work for the Uppercu-Burnelli Airplane Co.
Soon after he received a new offer from Caproni, proposing him to develop a modern monoplane fighter. In early 1938 Longhi returned to Italy and began working on his new creation at the Officine Reggiane, a smaller industrial company belonging to Caproni.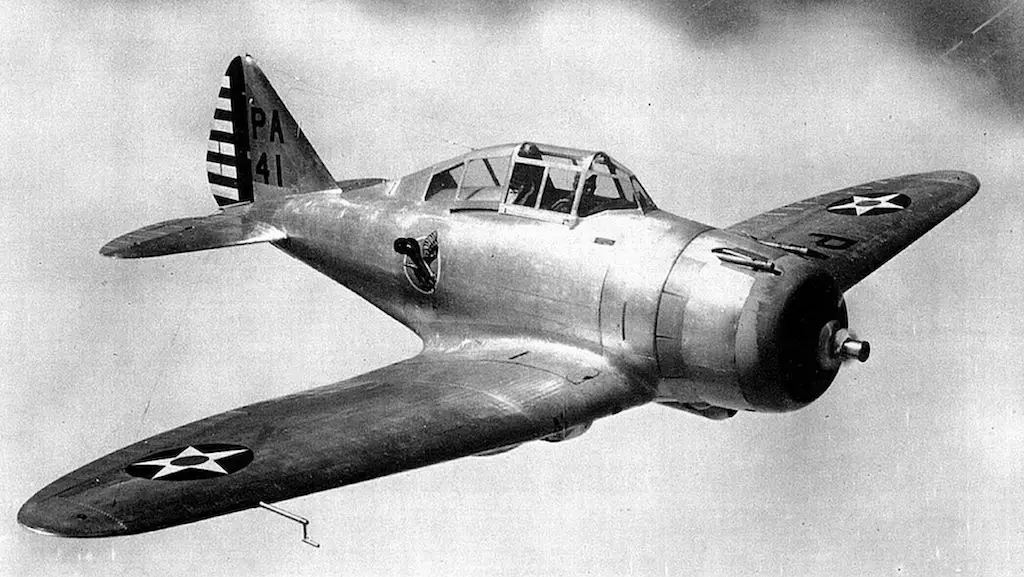 The new airplane, named Reggiane Re.2000, was heavily influenced by the American Seversky P.35, especially in replicating the tail and wing design. Longhi revised the cockpit, the landing gear, and the engine compartment. The latter was designed to mount the Piaggio P.XI R.C. 40 engine (1000hp).
The new aircraft flew for the first time on 24 May 1939. It was, however, too late to join the call issued previously by the Regia Aeronautica for a new monoplane fighter meant to re-equip fighter squadrons. The Regia Aeronautica, which had already ordered the production of MC.200 and G.50, was interested in the Re.2000 for his superior autonomy and planned to purchase some airplanes to be used as maritime patrollers.
Export Sucess
The Reggiane Re.2000 became a successful export overseas. Hungary and Sweden placed orders for 70 and 60 airplanes respectively, which were delivered by 1941.
Apparently the United Kingdom also had interested in purchasing some Re.2000 but the outbreak of the war stopped the process.
Reggiane Re.2000 Operational History
Hungary deployed the Reggiane Re.2000 on the Eastern front, assigning them to escort missions. These planes fought until early 1943 when the last surviving examples were destroyed. The Luftwaffe then began re-equipping the Hungarians with new Me.109.
In Italy, the Regia Aeronautica decided to build the Reggiane Re.2000 variant "Catapultabile" as catapult fighter to be deployed on Littorio class battleships and on the Giuseppe Miraglia seaplane carrier. Between 1941 and 1942 several tests were conducted and in late 1942 a group of Re.2000 was finally assigned to the Regia Marina.
Two aircraft were assigned to each battleship (Littorio, Vittorio Veneto and Roma) while another group of 9-12 airplanes constituted the Squadriglia di Riserva Aerea delle Forze Navali da Battaglia (Reserve air squadron of the Battlefleet).
Variants
Re.2000: The first prototype with only one example.
Serie I: Production model with 157 built.
Serie II: Ship-borne version with 10 examples built.
Re.2000 (GA) Serie III: Long-range fighter with 12 examples built.
RE 2000 "Catapultabile": Adapted for catapult launches from maritime vessels.
Specifications
Model
Reggiane Re.2000
Crew
1
Powerplant
(1) Piaggio P.XI RC.40
1,000 HP
Maximum Speed
329 mph (530Km/h) at 17,380 ft
Max Ceiling
36,745 ft (11.200 m)
Range
460 miles (740km)
Length
26.21 ft (7.99 m)
Height
10.49 ft (3.2 m)
Weight
Empty: 4,608 lb (2,090 kg)
Max: 2,839 lb (2,839 kg)
Wing Area
220 sq ft (20.4 m2)
Wingspan
36 ft 1 in (11 m)
Armament
(2) 12.7 mm Breda SAFAT machine guns
Bomb Load up to 200 kg
References
Angelucci E., Matricardi P., Aerei da combattimento della Seconda Guerra Mondiale (2001).
Civoli M., Aereoplani: Regia Aeronautica-Aeronautica Militare 1923-2003 (2002).
Sgarlato N., La Regia Aeronautica nella Seconda Guerra Mondiale (2000).
Related Images:
(Visited 543 times, 1 visits today)