The Fiat CR.25 was built in 1937. It served well in many multi-role functions such as long-range fighter, reconnaisance, light bomber, and passenger cargo.
The Piaggio P108 was the only heavy four-engine bomber to see service with the Regia Aeronautica during World War Two. It was an innovative design.
CANSA FC.20 is an Italian reconnaissance and tactical bomber designed by Giacomo Mosso. It had limited maneuverability, unsteadiness, and low performance.
Developed by the Italians in 1934, the Obice da 75/18 modello 34 was a sound and thoroughly useful little howitzer intended for the mountain role.
The FNAB-43 is an Italian submachine gun manufactured between 1943 and 1944. Approximately 7,000 units were provided to German and Italian units in Italy.
The Fiat-Ansaldo M 11/39 was primarily designed as infantry support in mountainous terrain. The tank was quickly outclassed and only 100 units were produced.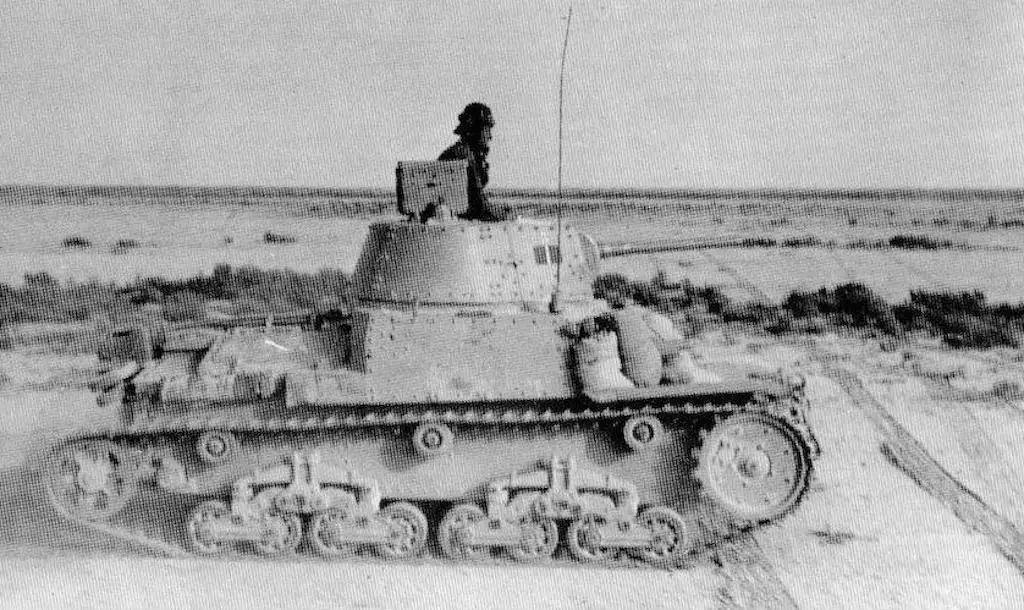 The Fiat M13/40 is an Italian medium tank built in 1940. The tank mounted a 47/32 gun and lacked radios. Three battalions were deployed to North Africa.
The SPA-Viberti AS.42 Sahariana entered service for the Italian military in August 1942. It was a reconnaisance vehicle that performed very well in theatre.
The Semovente da 90/53 was designed as response to the need of an armored vehicle capable of defeating Soviet T-35 and KV-1 tanks on the Eastern Front.
The Fiat-Ansaldo M 15/42 entered service in 1943. Because of the Italian armistice, it never saw action against the Allies. A total of 118 were built.
Browsing All Comments By:

Jim H